WARM-UP EVENTS FOR #RS2022!

Get connected before the event starts!

Since this year's ruhrSUMMIT will take place all in one day, we would like to give you as a participant the opportunity to network with the community beforehand and give you that pre-ruhrSUMMIT feeling.

We will communicate exactly which pre-events we have planned for you as soon as possible. But you can look forward to various activities - there will surely be the right one for you!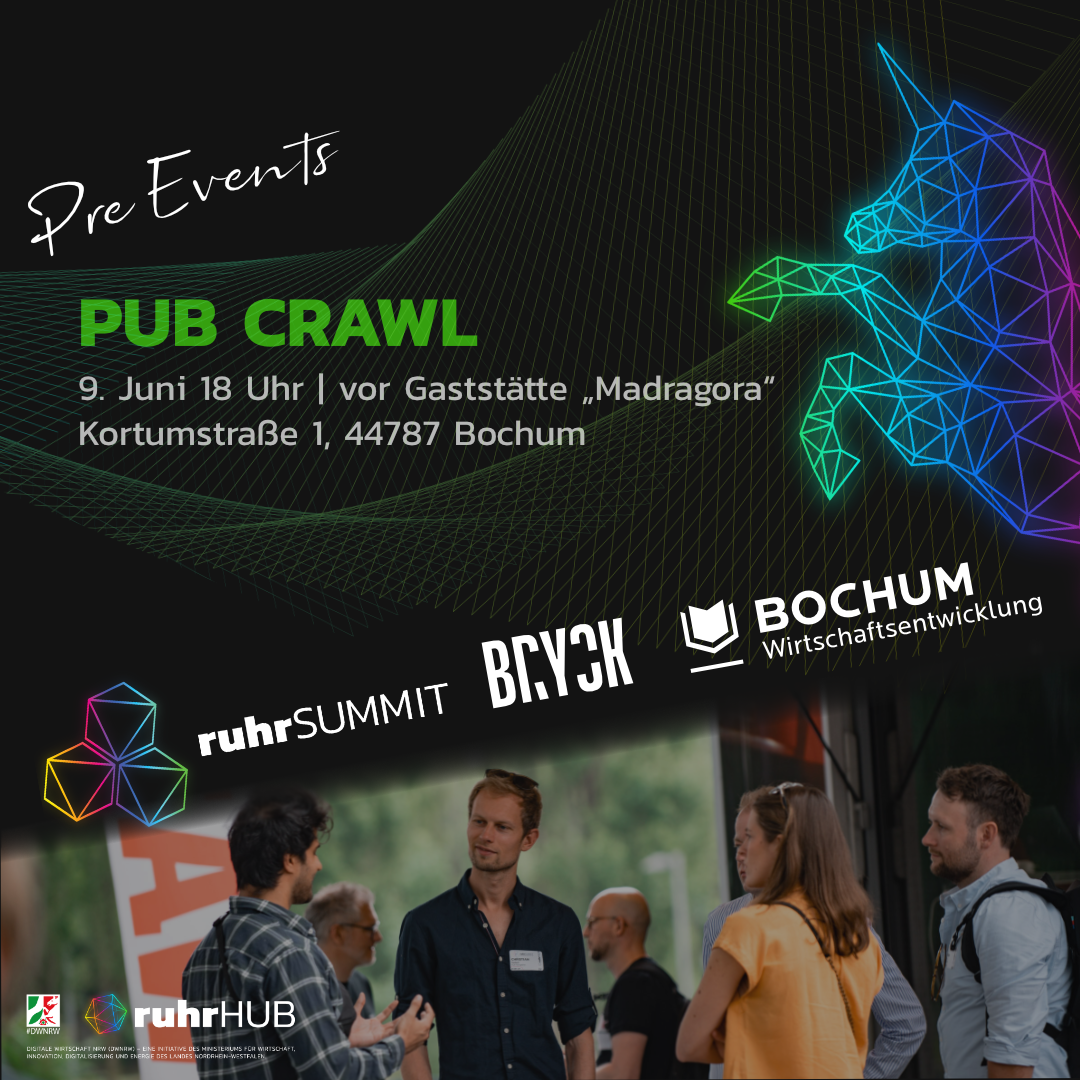 Pub
Crawl
At this pre-event of the ruhrSUMMIT, startups and future founders meet corporates and investors.
Where better to get to know each other than on a summery evening with a cool drink in the Bermuda3Eck, the biggest party mile of the Ruhr area?!

Date: June 9, 6 p.m.

Place: Kortumstraße 1, 44787 Bochum, in front of restaurant "Madragora"
ruhrFOUNDER - from experienced founders
for students
At the ruhrFOUNDER, several start-up founders* report on their career from student to "founder" and explain which offers of the university have accompanied them on this path.

Date: June 13, 2022, 10 a.m.

Place: UFO - Ruhr University Bochum, Querenburger Höhe 283, 44801 Bochum, Germany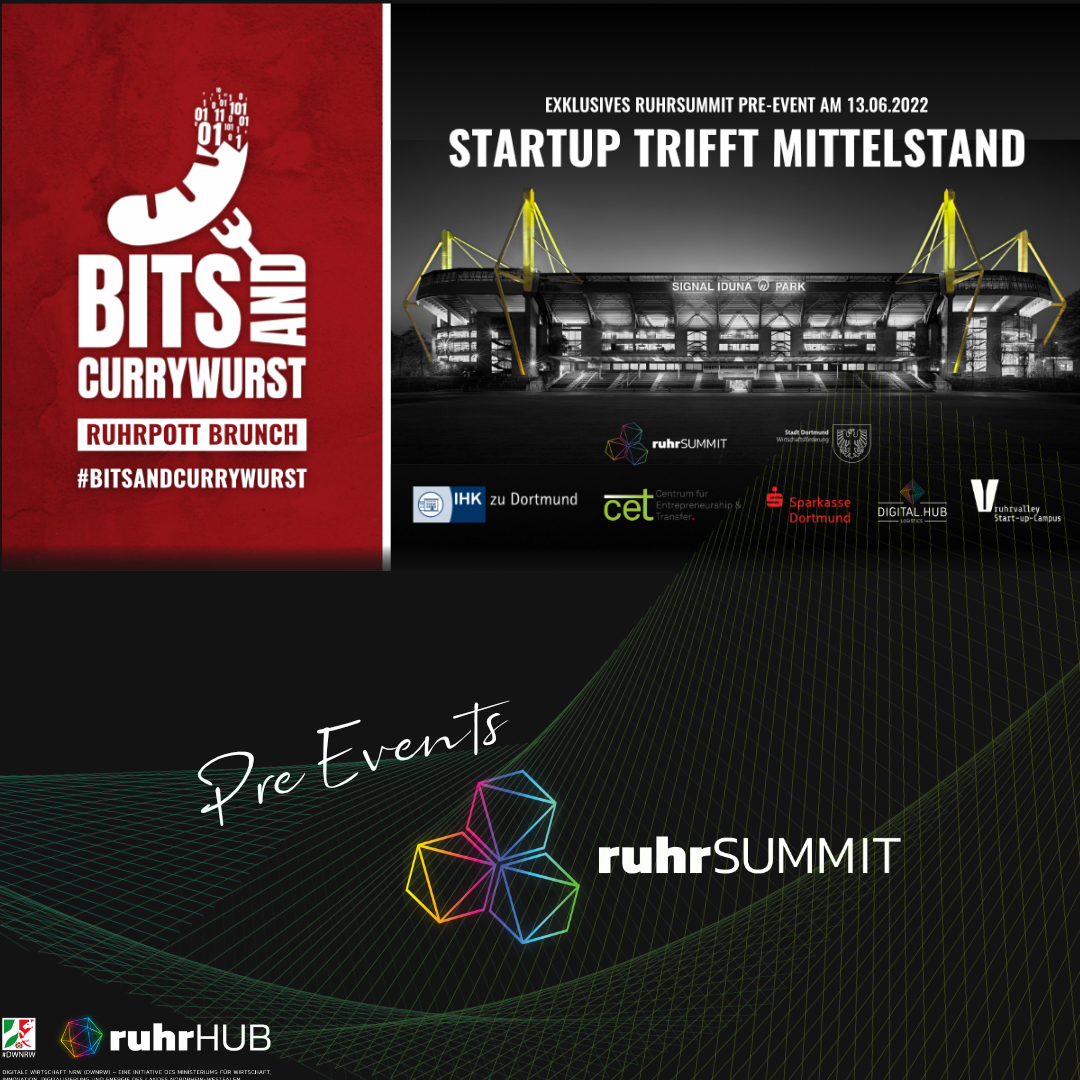 Start-up meets medium sized business

Are you interested in new technology trends, innovative business ideas and regional cooperation? In the unique atmosphere of Germany's largest soccer stadium in Dortmund, you will find the right exchange platform for established companies or startups to meet the right partners for joint projects.

Date: June 06, 2022, 8 a.m. - 1 p.m.

Place: Signal Iduna Park | Strobelallee 50, 44139 Dortmund