TREND TOPICS
IN A TRYAD

ON TWO STAGES
Livestream from the Jahrhunderthalle Bochum
A rich variety of trend topics awaits you at ruhrSUMMIT 2022. Top-class speakers will share their knowledge and share their experiences with a large audience on two stages. Both stages will deal with specific topics that are highly important for you and your business. Here you can find out what it will be all about...
Main Stage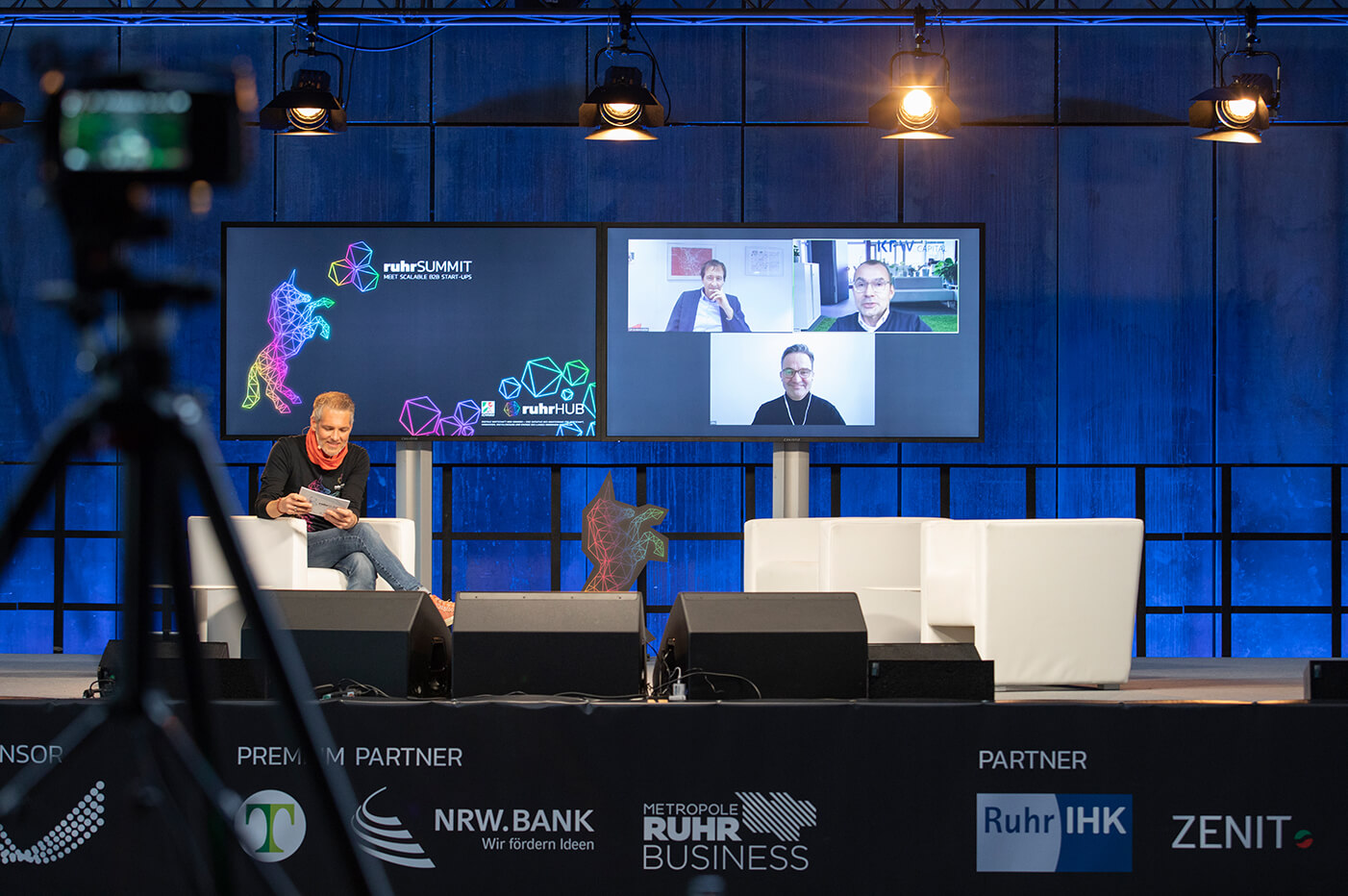 PASSION.
POWER.


PEOPLE.

That's the thematic direction of our Main Stage this year. Broaden your horizons and listen closely as inspiring people enter our Main Stage one after another. This year, you can look forward to keynotes and panel discussions that dive deeper into the subject matter and offer you valuable insights on trend-setting topics.
Start-up Stage
THINK.
CREATE

.​GROW.

That's the motto of the Start-up Stage at #RS2022. On this stage, representatives of large companies as well as successful start-up entrepreneurs will have their voices heard and talk to us about important topics within the individual phases of a start-up. In addition to an honest and open exchange of experiences of the start-up community, many new insights and surprise guests await you at the Start-up Stage, who will certainly score points with you with exclusive news and stories from their start-up existence.