INNOVATIVE TOPICS
ALL AROUND

ON TWO STAGES
Trends within reach in the Jahrhunderthalle Bochum


A wealth of trend topics awaits you at ruhrSUMMIT 2023. Two 360° stages offer you physical proximity to top-class speakers and an interactive stage programme. Participate instead of just being there! Take an active part and make the ruhrSUMMIT your own experience.

Here you can find out what it will be all about...
INNOVATION Stage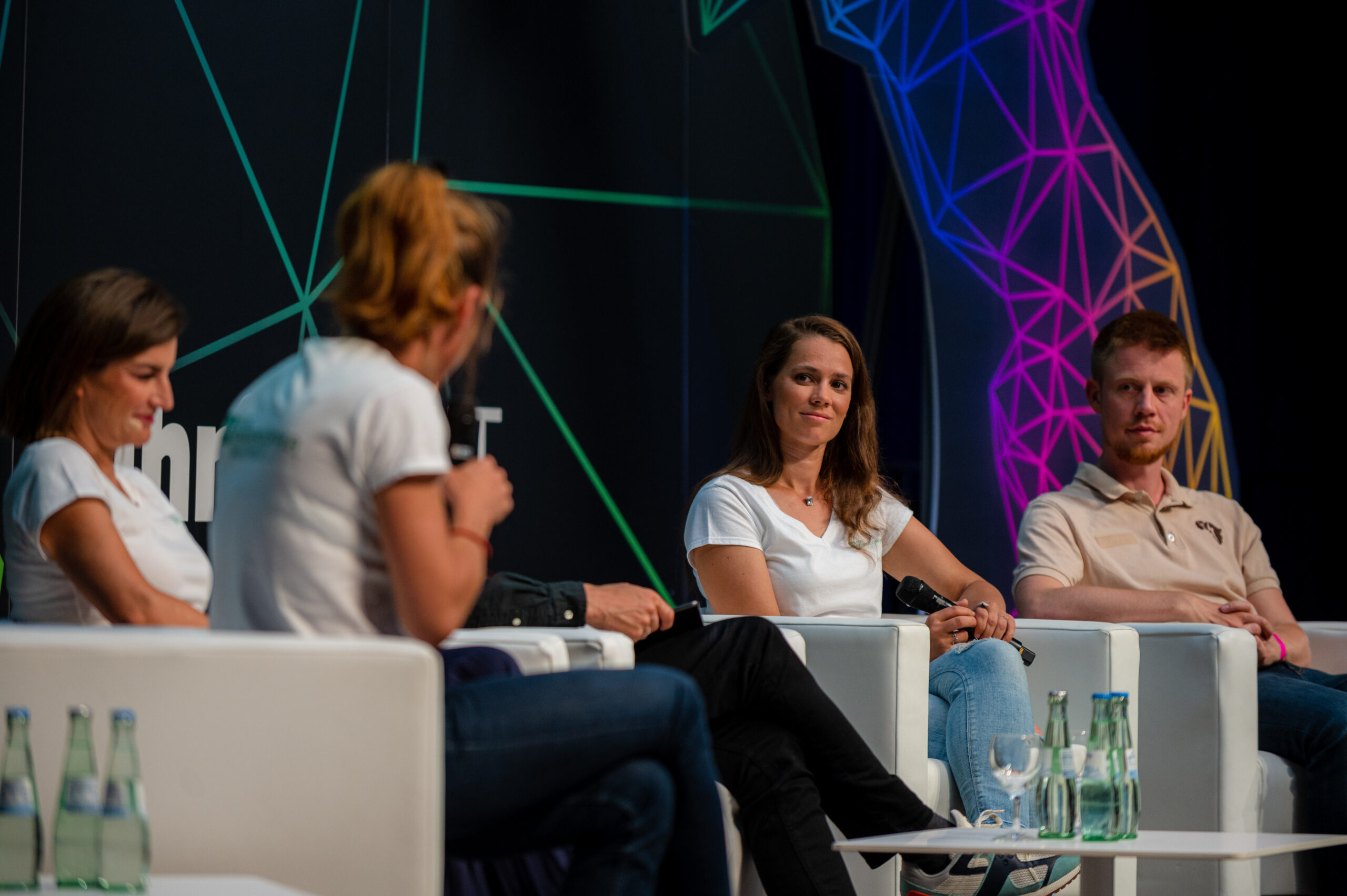 PASSION.
POWER.


PEOPLE.

The Innovation Stage combines two core topics of our time: digital transformation potential and impact. The speakers on this stage not only share their expertise and experience with you, but show you what is possible with digitisation. At the same time, they will address the burning question of what impact we can and must create for and with a sustainable economy. The audience-friendly stage concept invites you to enter into a direct exchange with the speakers and to stimulate the dialogue for a vision of tomorrow.
PITCH Stage
THINK.
CREATE.

​GROW.

That is the motto of the Pitch Stage. Its 360° layout offers the pitching start-ups proximity to the audience, which facilitates interaction during and after the pitch. On this stage, start-up founders have their say and discuss important topics within the individual phases of a start-up with us. The pitch will be held in English in front of a jury of four, as the start-ups have the chance to win the ruhrSUMMIT award for the first time.

In addition to an honest and open exchange of experiences among the start-up community, insight talks on various topics from brand building to fuck up await you on the Pitch Stage.

 

🎤 Pitch Stage application process

In order to qualify for the Pitch Stage, you need a ruhrSUMMIT Start-up ticket. After purchasing your ticket, you will receive a link to apply for one of 20 pitch slots.

🚨Attention: The application phase ends on May 14, 2023! Submit your logo and your pitch deck until then. Thus, you can prepare for your pitch, which is to be held in English, in the next step.

👉 The first three places will be awarded with the ruhrSUMMIT-Award + prize money in total €10,000.